Creating an Inclusive Community (A Pre-Conference Programme)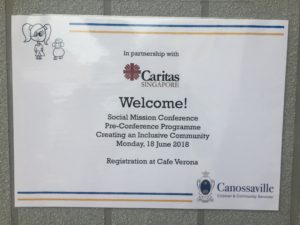 Participants who attended the Canossaville Children's and Community Services SMC2018 pre-conference event earlier this week were inspired by the dedication of the centre's staff and their approach towards the plans and vision of Canossaville – to ensure that all children (regardless of their abilities) have a place of education. The centre is a place where everyone is included, and where barriers are removed as students are encouraged to develop themselves.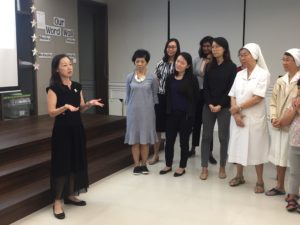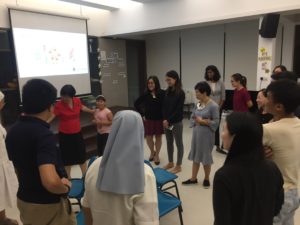 Canossaville believes that 'Inclusion' is a journey, one that is tailored to meet the different needs of children with additional needs. It is not just a set of strategies or merely placement of their students in a mainstream school. It come with an accompaniment of a change in mindsets and having heart in what they do. Canossaville puts into place the main features of inclusion – Access, Participation and Support. To ensure the needs of their children are met holistically by initiating a multi-disciplinary collaboration between different professionals. These stakeholders include parents, teachers, an educational psychologist, external agencies, a social worker, an occupational therapist, and a speech and language therapist.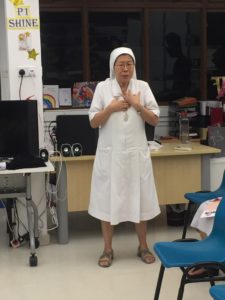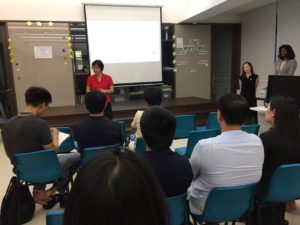 Our takeaway message at the end of the night is that 'Inclusiveness is not just a national goal; it is a moral goal. Everyone, including those with additional needs, has the right to be valued, engaged and feel connected.'
Thank you Canossaville Children's and Community Services for a wonderful and inspiring evening and for the engaging activity to promote inclusiveness! We look forward to more of your programmes and events!
For more information or to sign up for Social Mission Conference 2018: www.caritas-singapore.org/smc2018