Are You a Human or Robot?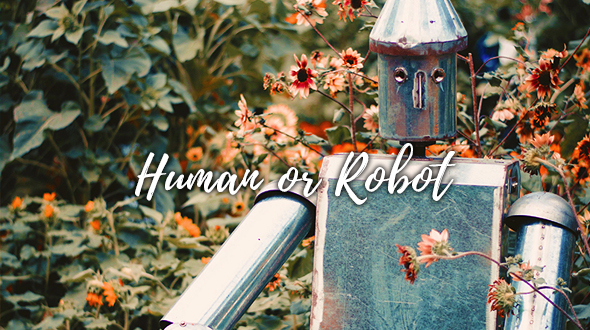 "You are human beings, not robots, so act like one," My professor remarked in response to our complaints about feeling "unproductive" because of the numerous schoolwork still uncompleted for the day.
Noticing the confused looks on our faces, he explained that the most important mark of a good day is how kind or giving we are to others, not the number of ticks on our checklists.
His comments left us guilty. We had been so absorbed in completing our projects and research papers that our attentiveness and treatment towards others became secondary. In other words, we had been good robots, but not good children, siblings, partners or friends.
This conversation occurred a couple of years ago, but the life lesson remains relevant to me. Every day, I am learning to prioritise love. Learning to be the person whom God calls me to be. Learning to...well, be human.
In his papal exhortation Evangelii Gaudium (The Joy of the Gospel), Pope Francis teaches us how to be human:
We become fully human when we become more than human, when we let God bring us beyond ourselves to attain the fullest truth of our being. For if we have received the love which restores meaning to our lives, how can we fail to share that love with others?
Such examples of humanity and of love received and given can be found in the last fortnight's news articles. There is Madam Fong Wai Kheng, a nurturing foster mother to 18 children, many of whom came from troubled families. Her desire to share the joy of family life with children without a home stemmed from her experience growing up with a loving family. Participants-turned-mentors Phyllis and Nicklaus Wang are good examples too. Hoping to give back to the community, they returned to Duke-NUS' Camp Simba, a camp that seeks to address the emotional needs of children whose family members have cancer, to mentor these children.
With God's help, we can become fully human too.
---
Related Stories
---
Jorain Ng is part of the Advocacy and Research team at Caritas Singapore. She thinks she should have been born in the groovy 80s and can often be found listening to Abba and Bee Gees songs.